CAMILLA CHURCH EQUESTRIAN COACH
After passing the Pony Club A Test in 2017, I became interested in coaching on a serious level.
In October 2019 I joined the BHS's register of instructors, as an accredited professional coach with the Stage 4 Complete Coach qualification. This means that I am fully insured, and my safeguarding, PVG and first aid certification is always up to date. It also stipulates that I have to complete annual CPD, making sure that my knowledge, and therefore teaching, remains up to date. I am also accredited as a Pony Club instructor and assessor to B test level. I have also passed the BHS Stable Manager's Certificate (Stage 5 Care and Management).
Competitive riding has always been important to me; from attending the PC National Championships on several occasions, to competing in BE, BD and BS on multiple horses, and to representing my university at the National Finals for University Riding.
I now compete my own horse, Harriet, in affiliated eventing and show jumping. I bought Harriet as a newly started 4 year old in 2018, and have really enjoyed producing her. Our highlights to date include competing at the British Novice second rounds; and finishing in the top 10, on our dressage score, at our first two BE events.
I can help all riders, of all ages, with their riding and stable management. I love seeing my riders go out and enjoy their horses after their lessons, whether it is a trip out of the arena, or successes when out competing. Although challenging riders is important, the emphasis is always to have fun and enjoy themselves to promote confidence in their partnerships. My particular interest is to make sure the rider's position is as secure and correct as possible, so the horse will find it easier to complete their work too.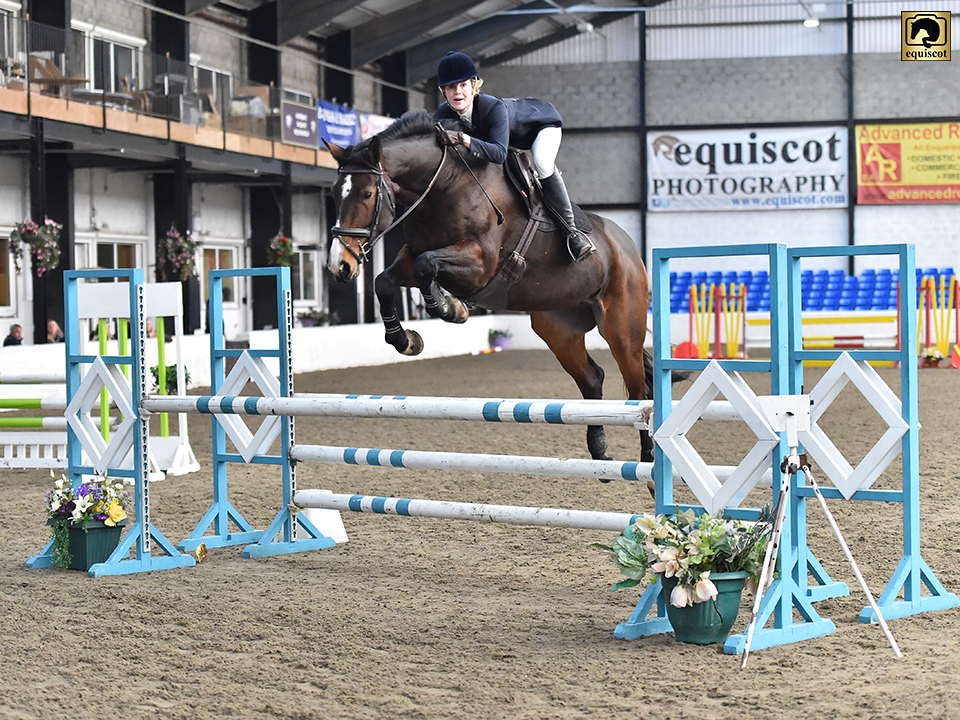 Lessons can be completed on your own yard near Perth, or at the fabulous Linfield Farm, by Methven, Perthshire for a separate and additional charge.
Clinics further afield can be considered, but a separate mileage will apply. Please get in touch to discuss your requirements.
Private lesson
£3545 minutes
Semi private
£20pp60 minutes
So if you are looking for a new coach, who is enthusiastic, has new ideas, and is out "doing it" right now, then get in touch via my Facebook page: