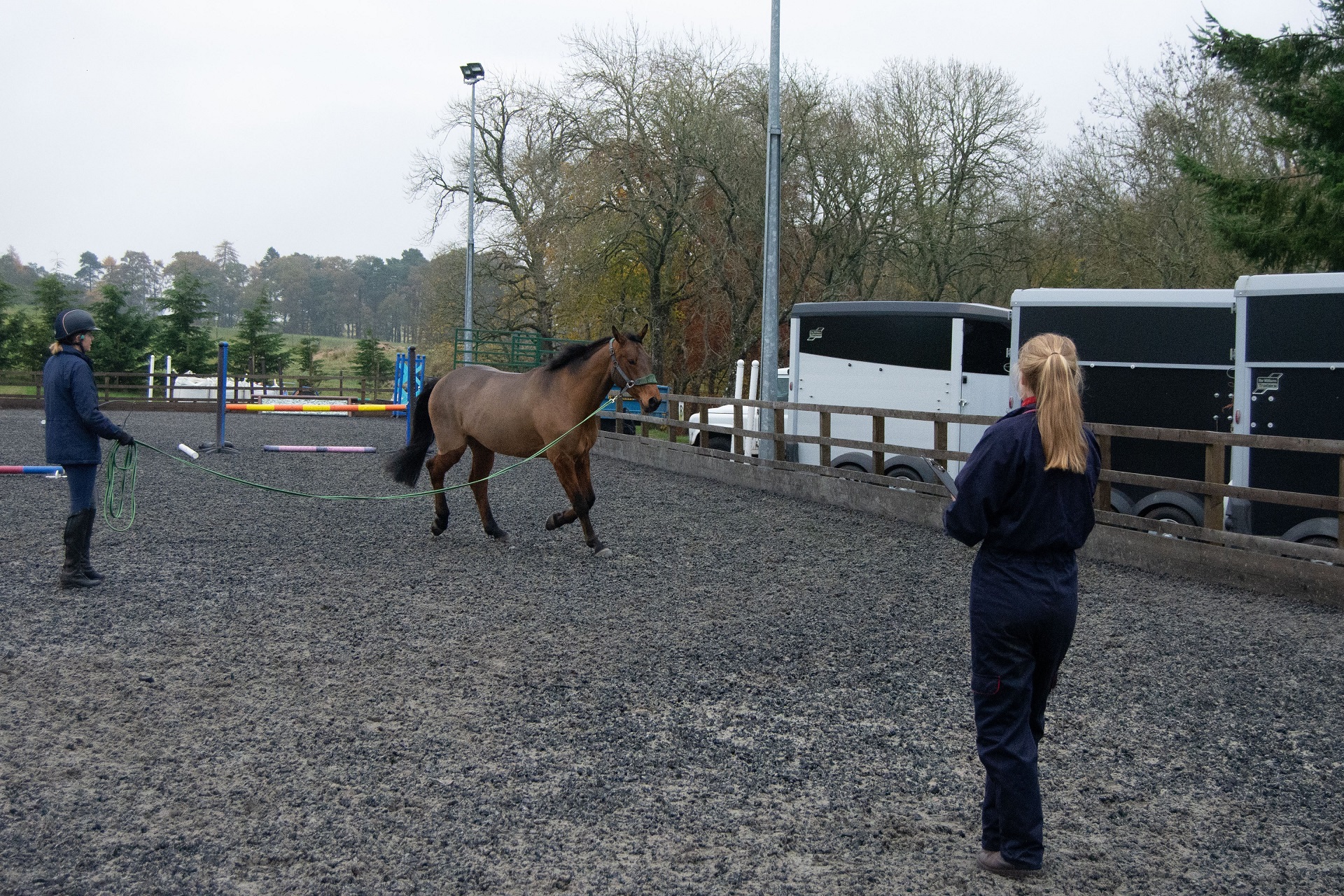 Request a Vetting
Please complete the form below to request a vetting. The mileage will dictate the cost of the visit. In general, vetting slots will be be kept available on a Wednesday morning, ensuring clients are able to have their prospective horse vetted without a huge delay. Please fill in the enquiry form below and we will call you back with the next available appointment date.
It is always recommended to complete a 5-stage vetting, however, in some cases, a 2-stage vetting is carried out, for example for unhandled youngsters or broodmares. When a 2-stage vetting is requested, a Limited 2-stage Pre-Purchase Examination form must be completed at the time of the booking. This will be emailed to you upon receiving your registration form.
Vetting payments will be taken at the time of booking. If during the 5-stage vetting, it becomes apparent that the horse is not suitable at the beginning of the examination, a 2-stage vetting will be billed for, and you will be credited the difference.
Paperwork will be completed and emailed to you within 48 hours of the examination so that adequate insurance coverage can be arranged. A telephone report of the result will be provided on the same day if the buyer is not present at the time of the examination.
PLEASE NOTE VETTING IS NOT CONFIRMED UNTIL PAYMENT IS MADE. 
Prices – 2023
Visit: £41-£74 if within practice area. £1.50 per mile from PH1 3FX if out with area.
5 Stage (recommended): £350
2 Stage: £220
Portable radiography: cost dependent on number of views as stipulated by the insurance company. £250 set up cost and additional plates at £15 per radiograph. Please note: shoes will need to be removed and most horses sedated for vetting radiographs. Please check your insurance requirements for exact quotes.
All vettings include a blood sample for storage. Strangles bloods can be taken at an additional fee.