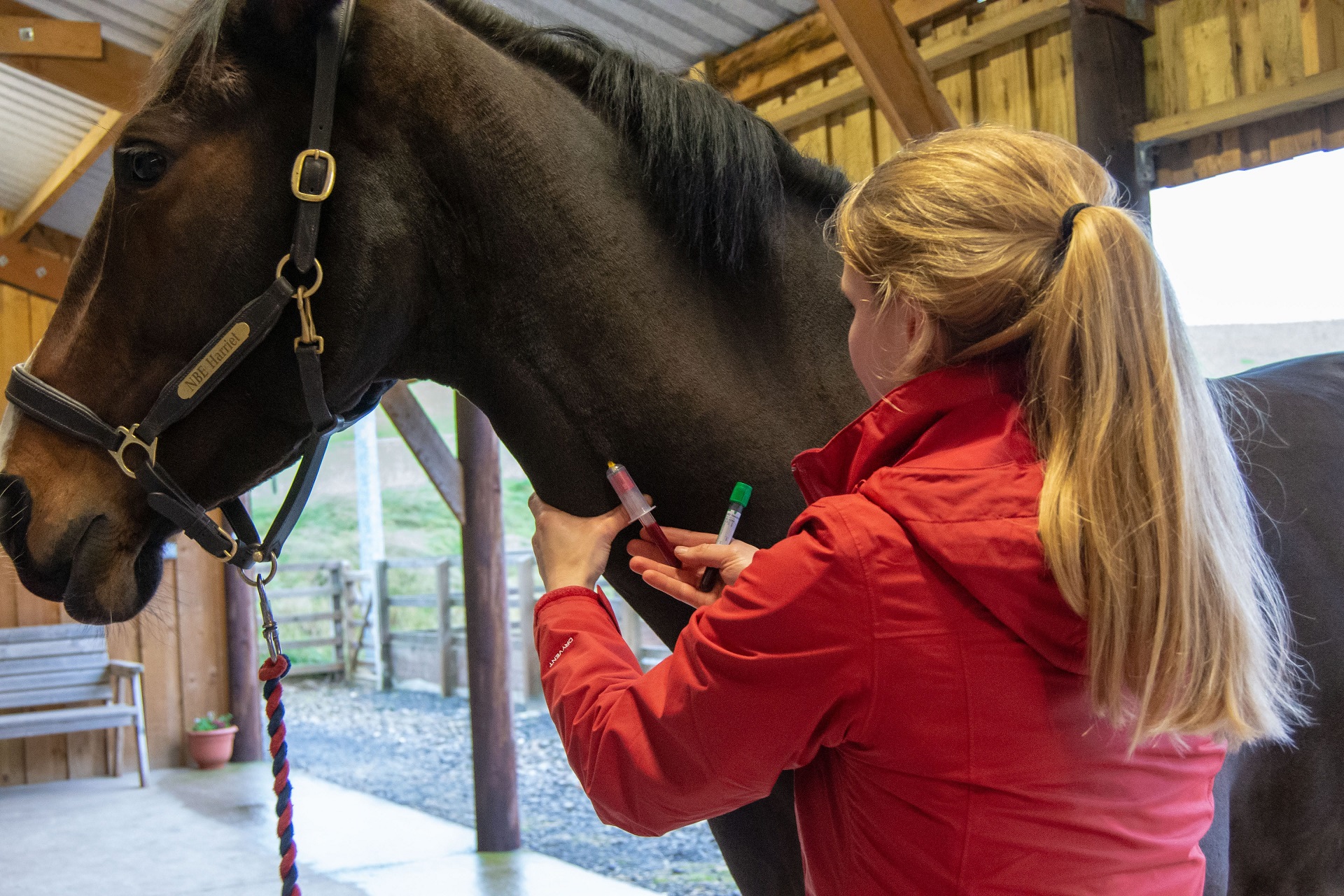 It is recommended that all horses are vaccinated, whether they go out competing or not. All horses can succumb to the fatal disease, Tetanus (lockjaw), which is preventable by a vaccination every 2 years.
Equine influenza (flu) is spread by water droplets in the air, so even horses that do not leave the yard can succumb to this respiratory infection. It is important to note that horses that are out-competing can bring the virus home to the yard, and infect unvaccinated horses. Symptoms of this disease can be much reduced by annual vaccinations. Sadly, if your horse has lapsed their vaccinations by as little as one day, they will need to be restarted. Please do not ask for your passport to be backdated, this will be refused and could cause offence.
From 1st January 2022, the flu vaccination schedule is changing under racing rules (BHA); other organisations are yet to announce their intent to change.
The primary vaccination schedule is as follows:
Vaccine 1 – Day 0
Vaccine 2 – 21 – 60 days (previously 21-92 days)
Vaccine 3 –  120-180 days (previously 150-215 days)
Then boosters within 6 months.
Confirmation from FEI, PC, BE, BD, BS, BRC will be imminent and we will be following this closely.